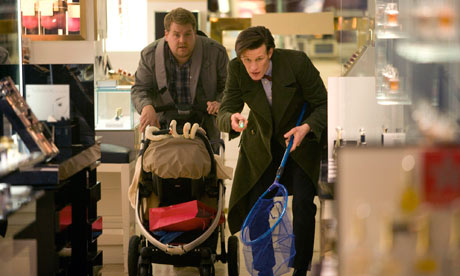 BARB have published the consolidated viewing figures for Doctor Who: Closing Time.
Episode twelve of this year's series was seen by 6.93 million viewers on BBC One/HD, making it channel's fifth most-watched broadcast of the week, behind four episodes of EastEnders.
The rating is considerably higher than the initial overnight figure of 5.3 million.
Unlike the 'overnight' data, the official figures measure the exact timeslot and take into account viewers who record the episode and watch it within seven days of transmission.
The official figures do not, however, include viewers who have watched the story online via the BBC iPlayer.
Closing Time achieved an "excellent" Appreciation Index of 86.
In Australia, episode 12 was the ninth most-watched programme of the day with 691,000 viewers in the five capital cities. However this is only an overnight figure, which does not take regional, rural and time-shifted viewers into account.
(Source:
Doctor Who News
)