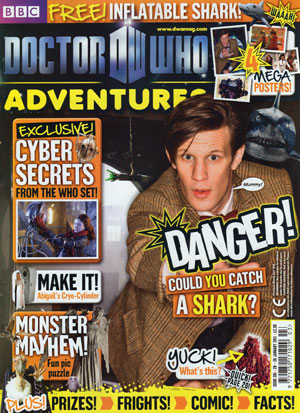 The cover and details for this week's issue of Doctor Who Adventures have surfaced online.
There's loads of cool stuff in this issue of Doctor Who Adventures.
Get the Doctor's top tips on how to catch a flying shark and build your own cryo-cylinder (er,ok
it's a model of one).
Plus, there's loads of puzzles and prizes and jokes and monsters.
Also in this issue…
*The Doctors Choice
*Lost in time
*backstage secrets
*Shark ride
*Rory's story
*The Masters Minions and much more
The magazine is on sale now at the price of 2.50.
(Source:
The Doctor Who Site
)