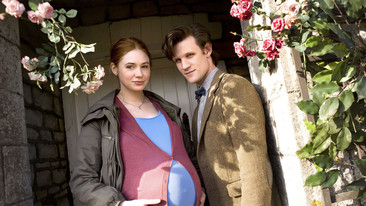 Doctor Who was BBC Worldwide's biggest-selling TV show internationally last year, helping the corporation's commercial arm bring in over £300m in revenue.
The fifth series of Doctor Who was the biggest selling TV brand, ahead of Sherlock, the 15th and 16th series of Top Gear, and Human Planet.

The Doctor Who franchise made the biggest value leap last year with revenue climbing 49%, thanks to significant growth in the US. BBC Worldwide has seen a 45% increase in DVD and download-to-own sales, with Doctor Who the third-biggest seller in the US iTunes chart behind Mad Men and Glee.

Overall the top TV brands by revenue – when sales of all series and programme titles are combined, not just for a single series – were Top Gear, Doctor Who and Waking the Dead.

(Source:
The Guardian
)