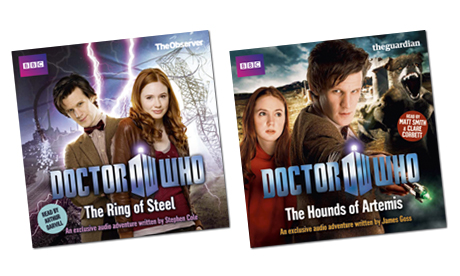 This weekend's Guardian and Observer newspapers
will contain
two free Doctor Who audiobooks featuring The Doctor and Amy.
Saturday's Guardian will come accompanied with 'Hounds of Artemis', read by Matt Smith. The Arthur Darvill-narrated 'The Ring of Steel' will come with Sunday's Observer.
Every day next week, The Guardian will have details on how to download the 'Hornets' Nest' series, which is narrated by Tom Baker.
The promotion begins in this Saturday's Guardian newspaper.