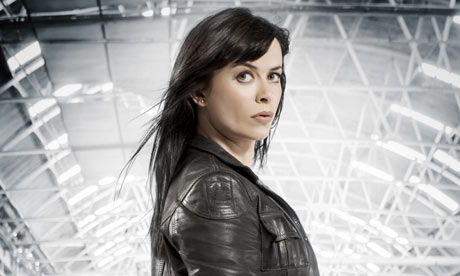 The Seattle Post Intelligencer have exclusively 'revealed' details about some new characters that will feature in the fourth series of Torchwood.
"And Starz's Torchwood remake is shaping up with the search for one series regular and two supporting roles. Rex Matheson is a white, twenty-something CIA agent who sounds sort of like Comedy Central's animated Archer spy: a fearless, cocky thrill seeker. Recurring characters include Esther Katusi, a newbie Watch Analyst in the CIA who is deeply (and secretly) in love with Rex. And Oswald Jones is the dangerous psychotic villain. He's a forty-something murderer and pedophile who gets sprung from the slammer into the spotlight. Rex — catch this sicko!"
As well as the new American characters, the series will also introduce some new British characters and will of course see the return of John Barrowman as Captain Jack and Eve Myles as Gwen.
Production on Torchwood will start in January and the ten-part series is expected to air on BBC One in 2011.
(Source:
Seattle Post Intelligencer
)