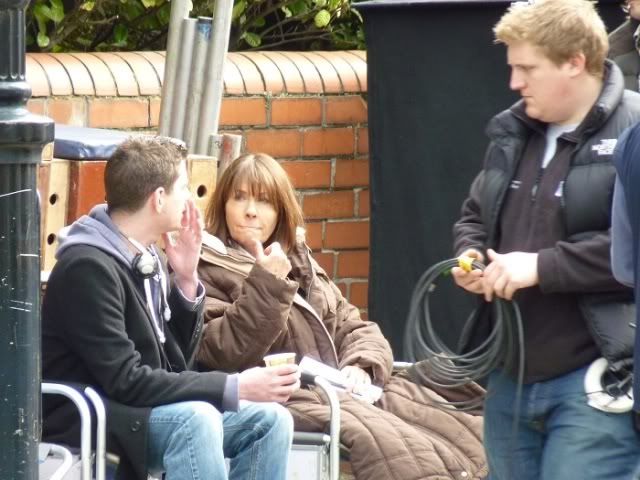 Filming on the fourth series of The Sarah Jane Adventures started last week, and yesterday saw the cast back on location at Clinton Road, Penarth (Bannerman Road).
The regular cast; Elisabeth Sladen (Sarah Jane), Tommy Knight (Luke Smith), Daniel Anthony (Clyde), Anjli Mohindra (Rani) and K9 were all seen on location.
There are more photos and information on
The Gallifrey Base News Page
, with thanks to Ryan Farrell.