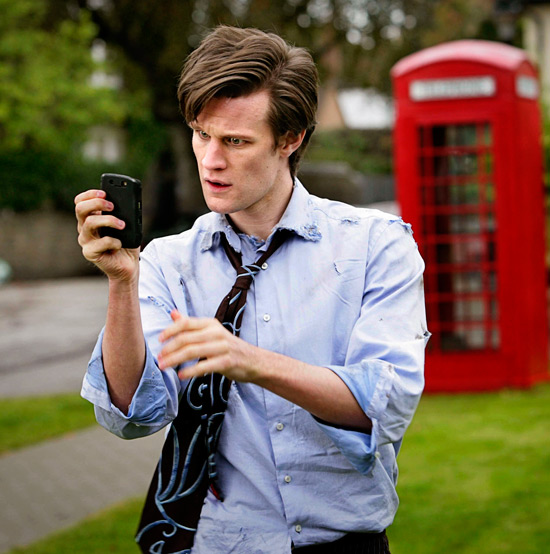 Digital Spy have published their usual 'Ten Teaster' following the premier of Doctor Who: The Eleventh Hour in Cardiff last night.
1. The Doctor apparently loves apples. But maybe he's a bit confused.
2. The episode spans at least fourteen years.
3. The new Doctor uses the phrase "wibbly wobbly timey wimey" at one point. But that's not the only hark back to the past.
4. Guest stars/cameos include Annette Crosbie, Sir Patrick Moore, Nina Wadia and David Tennant.
5. You get the first glimpse of the new TARDIS right at the end of the episode.
Click here
to read the next five!
.