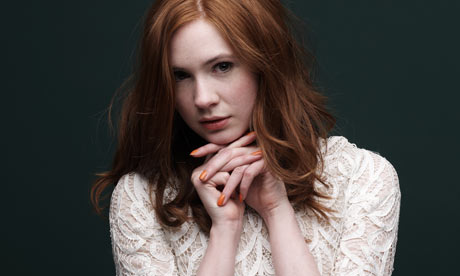 Karen Gillan (Amy Pond in the next series of Doctor Who) has recently given an exclusive interview to the Guradian.
Extract from the interview:
"Amy's a sassy lady, funny and passionate, and her relationship with the doctor has a really interesting dynamic." She kisses him this series: does she love him? Karen (who is in real life in a relationship), answers carefully. "She has a love for him, a really deep love for him. But not romantic."
Click here
to read the full interview.