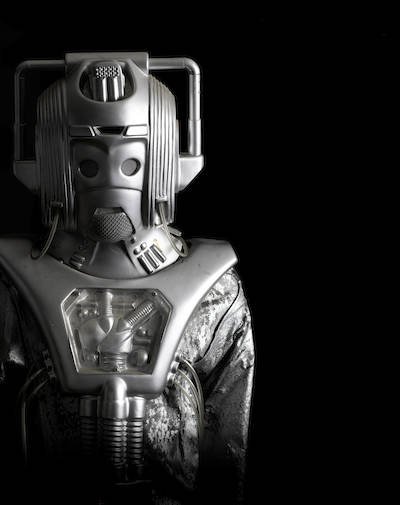 A number of props and costumes from Doctor Who and Torchwood are to be auctioned later this month on 24th February at 'Bonhams' in London.
They include the Doctor's 'dinner suit' which was worn by David Tennant in the Lazarus Experiment and Voyage of the Damned, Kylie Minoge's waitress costume, a jacket worn by Billie Piper, a 1983 Cyberman, Kroll, a 1984 Sea Devil, two 1988 imperial Daleks, the Kandy Man, the Magma Beast, David Morrisey's costume, the clack cab seen in The Runaway Bride, the red bus seen in Planet of the Dead and even the Torchwood SUV!
Se the press release
here
and the online catalogue
here
.
.