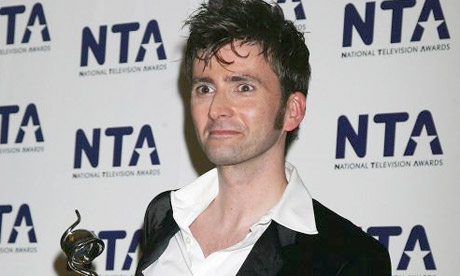 The National Television Awards have today revealed that Doctor Who and David Tennant (for playing The Doctor) have both been shortlisted for awards in the categories of 'Drama Performance' and 'Drama'.

In the 'Drama' category, Doctor Who is up against: Casualty, Shameless and The Bill.

In the 'Drama Performance' category, Tennant is up against: David Jason, A Touch of Frost, David Threlfall, Shameless and Philip Glenister, Ashes to Ashes/Demons.

Doctor Who has won the awards in both categories with Christopher Eccleston and David Tennant since its return in 2005. David Tennant also announced that he would be leaving Doctor Who back in 2008 live on ITV1 during his acceptance speech at The NTAs after winning the award for 'Outstanding Drama Performance'.

You can vote by clicking here and the winners will be announced on 20th January during the awards ceremony at the Royal Albert Hall.
.