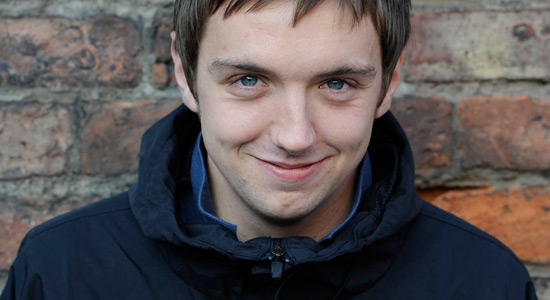 Craig Gazey, who plays gormless Graham Proctor in Coronation Street has said that his dream acting role would be to play the Doctor in Doctor Who. In an interview with
Digital Spy
, Gazey said:
"I know it's quite a big part to want, but my dream role is to play The Doctor. I'd love to do that."
As a Doctor Who and Coronation Street fan myself, I think that he would be the perfect actor to play the Doctor. He's funny, eccentric and a brilliant actor! He has also been nominated for the 'best newcomer' in the National Television Awards (you can vote
here
). Would you like to see Craig Gazey play the Doctor?
.